Cockroaches are the most common pests in homes, restaurants, hotels & offices. Our treatment covers all crawling insects. GEL treatment is specially used for cockroaches. We use odourless chemical approved by WORLD HEALTH ORGANISATION.
Covers all crawling insects, such as,
Cockroaches
Red/ black ants
Spiders
Millipede
Centipede
Silver fish
Chemicals used: - Fipronil GEL 0.05 % (specially used for cockroaches).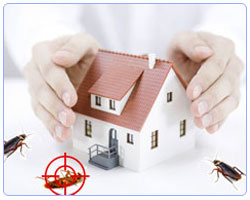 Benefits
No need to vacate the premises, during and after the treatment.
Completely odourless solution, non messy and non smelly chemicals.
We target at total control.
Not at all harmful to health.
Safe, effective and long lasting.
Herbal Treatment: It acts as repellent in which you can get rid of cockroaches without killing it.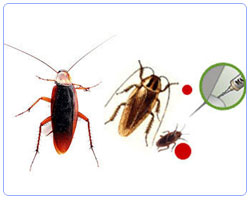 Recommendations
Sanitation: Removing excess food and limiting availability of water inside areas that are infested with cockroaches.
Needless accumulation of boxes and other trash should be avoided.